Okay, I posted the SCC AMT Supplies and book list and at the end of it, I alluded to a tools list. Here it is.
SCC AMT Tools List needed for the first ten classes — about two to three terms. ARCFT 115, 116, 117, 118, 119, 120, 135, and 136.
I'm effectively brand new to aircraft maintenance-anything. However, I do have about 40-ish years of tool use since childhood in mechanics, fabrication, construction, and electronics. As such, I've formed preferences in the types of tools that work for me and I'll temper that experience with the specific needs of aviation.
Next, yes, this is going to be another long-ish post. I already have several (but not all) tools that I can re-task for aviation. I'm going to include the specific requirements as provided during new-student orientation on 21 August and I'll also provide links to the exact tools required or equivalents that may be appropriate.
Before I dig into the list, I'd like to share something important for people who may be starting out. I feel this is significant, so please pay attention:
As a student or just starting out, do not buy the 'best' tool that can be had nor anything from some mobile tool purveyor.
Instead, buy the cheapest thing you can find that meets the actual needs you have right now. Not needs you think you're going to have in the future. Learn to use it appropriately. Care for it. When it breaks or wears out, if repair isn't plausible, then look for the best tool that in your learned and gained experience will meet your specific needs.
Right, the list:
Tool box. Small, hand-carry model only. 1 ea. Not a roll-bottom cart (yet). You'll need to move this around rather regularly. And for the first two terms, every day. From my experience, plastic-anything is out of the question primarily because it's prone to breaking and cannot be repaired. I do appreciate metal toolboxes that can be repaired or pounded back into shape and those with cantilevered butterfly tops like these, but I also appreciate the upholstery in my vehicles. So, a soft-sided tool bag with sturdy, reinforced frame is suitable.
Safety goggles/glasses, clear, ANSI Z87 1 ea. I don't want to get on my soapbox about the importance of safety glasses. They're mandatory in the hangar. Also, they must be ANSI Z87 safety eyewear. What do I use? I have several that I have for different purposes: workshop, mowing the lawn, motorcycles, power-sports, etc. There are many that you can find on Amazon but it depends on whether you need 'safety glasses' or 'safety goggles' to wear over eyeglasses. So choose what works for you and be sure you always have a spare. Oh, and no sunglasses and no face shields.
Ear protection muffs (29db) 1 ea. While I acknowledge that AirPods Pro do have noise-cancellation and hunting/shooting ear protection can provide hearing augmentation, they're not appropriate in the hangar (nor on the flight-line). It's dangerous on the flight-line to have music or an audio book or anything that can command your attention. Just over-the ear muffs are appropriate. Yes, there are also headsets that are meant for radio-communication on the flight-line. Different issue. These are fine.
Gloves, light-weight leather/mechanic gloves 1 pr. I don't recall where I bought my regular-use Mechanix Wear gloves, probably at Lowe's. I strongly, strongly recommend going directly to a local big-box home center and trying on a few different pair of mechanic gloves to make sure you get a pair that fit properly. Remember, you're not in need of gardening gloves, nor anything that provides thermal insulation, and absolutely not loose-fitting gloves. What you need is leather(-like) gloves that won't limit dexterity, will protect your hands from rough edges, and won't fall off or become FOD.
Gloves, nitrile 1 box. If you're not familiar with the fit and use of nitrile gloves, buy the absolute cheapest box you can find. For auto-maintenance tasks, I've had good luck with a particular size and I prefer the 5 and sometimes 7 mil gloves. Anything thicker affects my dexterity. Anything thinner is at far greater risk of snagging and tearing.
Gloves, chemical resistant 1 pr. Occasionally, you'll be working with hazardous chemicals. Yes, there are also varying types and degrees of "hazardous" in aviation. These or these would be appropriate.
8″ duckbill pliers 1 ea. From many years of hand tool use, I prefer the rubber grip of the line of Irwin Vice Grip gripping tools. 8″ flat nose pliers.
3″ flush cutting pliers 1 ea. I have several pair of flush-cutting pliers from electrical work and even 3D-printing I've done over the years. As such, these might work.
Soldering pen, 25-40w 1 ea. From background and exposure to soldering (THT, SMD) I usually just toss soldering pens in the bin. I have a soldering station with adjustable temperature and heat gun, but it's not small enough to keep in tool bag. So, a soldering pen it is. Fortunately, I found this with a temperature adjustment — which is critically important for solder work.
0.5 oz. 60/40 rosin-core solder, 0.032″ diameter, RS 64-017 or equal. 2 ea. About 30 grams. I prefer having a tube to contain the solder in one hand and the soldering gun in the other. Fortunately (unfortunately?) I have several of these lying about.
2″ aligator clips, RS 270-346 or equal 20 ea. Wait… RS? Like Radio Shack? I'll be darned, it really is. This is equivalent.
Digital multi-meter, CAT III, fused 10A port 1 ea. I have a few multi-meters. But they're CAT II. Totally had to buy a CAT III multi-meter. I do have a preference for Fluke multimeters, but their CAT III meters can get a bit pricey. Klein is an option. There are some far less expensive auto-ranging options available.
Aircraft spark plug gap gauge (ATS450 or equal) 1 ea. You might think, "Oh, I'll just use the gap gauge that I use on my mower…" No, you won't. Fortunately, the ATS450 is available for about $11.
Thread pitch gauge (ATS WT1289-0030 or equal) 1 ea. I've been thinking about finding a pitch gauge. Finally have a reason to buy one.
Vernier calipers or digital calipers 1 ea. This is fine. Yes, you can use vernier if you know how to use the vernier scale (doesn't everyone?), or you can use the lazy way. Just kidding — the digital calipers are far more valuable. Although, I'd bet that anyone who knows how to use a vernier scale also knows how to use a slide-rule. But that's another topic.
3/8″ drive ratchet 1 ea. I have a matched set of cased ratchets, sockets, and wrenches. Over the years, I've broken a few, but I always replace the broken ones with exact replacements from the vendor. That set is simply too large to carry in and out of the hangar daily and I'm not going to separate them. That's another post. But this is appropriate for now.
Magnifying glass, 10x or greater 1 ea. You only need a 10x magnifying glass. And because I'd like to have one on my at-home shop as well, this will work. Also consider (or instead consider?) a compact magnifying glass.
Dust masks 10 ea. Dear world: it's "face masks" you want. Not "dust masks". In one case, it protects everyone else. In the other case, it protects you. Or, to clarify, a dust mask is to prevent you, the wearer, from inhaling anything that is noxious or hazardous (metal shavings, sawdust, etc). Whereas with a face mask, it prevents you from exhaling water droplets on somebody else. Presently, dust masks are virtually impossible to find because people are buying those things up so there seems some sort of an effing black market for dust masks. Right, so we need dust masks to protect ourselves against inhaled risks and we'll need to wear face masks to protect everyone else from exhaling risks. Also, not a neck-gaiter. Not a bandana. Not a nylon sport mask — actually, scratch that last, I actually think a nylon sport mask would indeed work to limit inhaled risks. But it serves absolutely -no- benefit at all in limiting exhaled pathogens. Probably worsens it slightly. That said, I have found that dust masks are in fact hard to find. And if you were to got to Lowe's, Home Depot, Walmart, or nearly anywhere else and ask for dust masks, they'll probably recommend, quite erroneously, a face mask.
8′ tape measure 1 ea. There are many, many options out there. Many years ago, I started to prefer the Komelon 12′ Self-Lock tapes so I don't have to fiddle with a lever to lock the tape open. Extend it. It says. To put it away, press the button.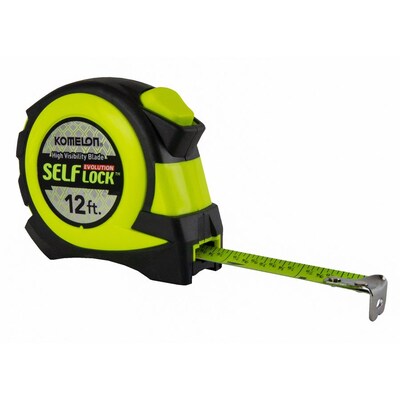 6″ steel rule with fraction and 1/100 scale 1 ea. When we start getting into scales, then specifics start to matter. Also, I take issue with calling it a "rule" — it isn't. But this might work fine.
#8 Straight screwdriver 1 ea. This is somewhat open to interpretation. With slotted/straight screwdrivers, there isn't a standard of what a #8 or #6 screwdriver is. However, generally, a #8 slotted screwdriver is about 1/4″ to maybe 5/16″ wide. Also…
#2 Phillips screwdriver 1 ea. Fortunately, the Phillips screws are generally understood to be a specific size differentiated by the number. So, because you'll need a #8 slotted and a #2 Phillips, it makes sense to buy them both as a set. Also, because I've a preference for a certain ergonomic style, the Klein screwdrivers fit my hand quite nicely.
3/8″ through 7/8″ combination wrench set 1 ea. Okay a set of combination wrenches…
5/16″ combination wrench 1 ea… so I find this and this…
11/32″ combination wrench 1 ea… then realize…
1/4″ combination wrench 1 ea… there's complete a set of combination wrenches that have every size listed and they've ratcheting box ends and not very expensive. That's a win in my book.
Safety wire twist pliers 1 ea. I wonder what Mac Tools or Snap On charge for such things… oh… uh, nope… nope, nope nope. Remember the rule and just get the cheapest tool that meets your needs now. Not the needs you think you're going to have. Nearly anything rated 3-stars or better found on Amazon would be appropriate.
Quart-size Zip-Lock bags 1 box. Another to pick up at Walmart. I wouldn't recommend using lightweight Zip-Lock sandwich bags. Instead, Zip-Lock Freezer bags are more appropriate to keep small parts contained.
File card – ATS 21455 or equal 1 ea. You'll need a file card to clean the collected filings off the bastard file.
7/8″ aircraft spark plug wrench 1 ea. Okay, honestly, I splurged a bit on this. I could have found the same 7/8″ aircraft spark plug wrench for half the price, but instead, having fought with extracting spark plugs from countless car, truck, and motorcycle engines over the years, having a magnetic plug wrench make the job much more bearable.