Yeah, I know, it's a big unknown in the world and society has taken a hit. Still, you gotta have goals — or a vision… or at least a vague direction. Until something else catches my eye and narrows my focus, the list of contenders is:
Honda Super Cub, PCX150 or even the Trail 125.
What can I say? I do like scooters. Any motorcycle, really. But I can certainly see the benefit of scooters for regular usage in some scenarios.
I'm not a fan of the classic Vespa/Piaggio-style scooters. But the Super Cub has a style that Daisy likes because it looks like her old People 50. Which is a bit apropos… the People 50 was based upon the original Super Cub.
Speaking of Hondas — they also have the 2020 PCX150. Currently available and reasonably priced. Sure, the ADV150 has an adjustable windshield — more of variable wind deflector — but the PCX150 is a bit less expensive and honestly, a bit more appealing to my eye.
And even the newly-announced Trail 125!
That's a winner right there.
It's probable that a few Hondas will find their way into my garage. Or, minimally, the Trail 125.
Oh, and on the topic of Honda scooters, we must also consider the Honda Gold Wing. It's just as much a scooter just as a scooter is a motorcycle.
Change my mind.
Yamaha XMax — 300.
For a slightly higher-displacement in the fully-automatic scooter design, there's the Yamaha XMax.
My current touring-class bike is a Yamaha. I've enjoyed the quality of Yamaha for many years. I'm quite happy with it and I'm not at all opposed to adding another Yamaha to the stable.
I've ridden the hell out of her.
Ran her across country more than a few times. It'll do about 90MPH even with that big wind-dam (windshield) which offers no aerodynamics to the bike, but it's just not comfortable beyond 65MPH. And, let's be honest, if I'm in that much of a hurry to be somewhere, then an airplane is more effective.
I left her neglected and unridden/unmaintained for nearly two years during the primary recovery from the TBI. After I rebuilt her carbs (again) she still runs fine.
I will never sell her.
Kawasaki Vaquero.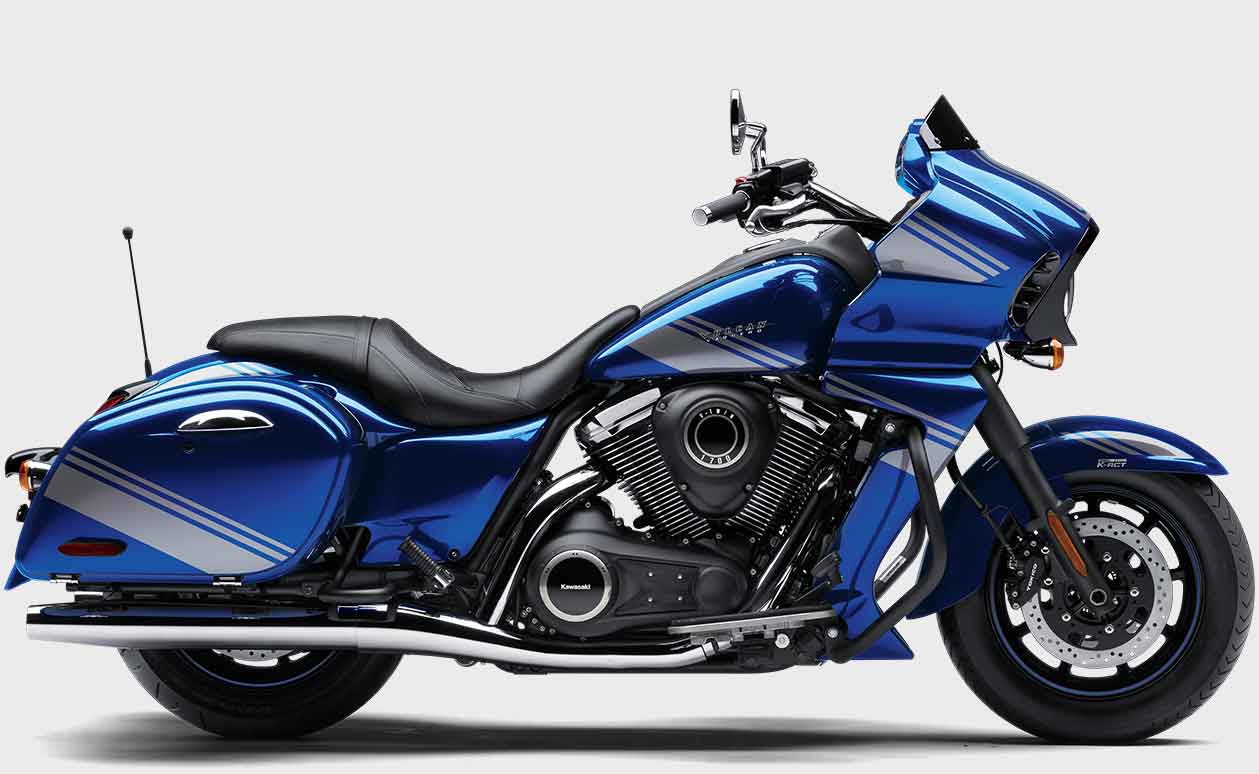 Okay, now we're back into the manual transmission world of touring-class motorcycles. I've owned a Kawasaki previously. If you've ever fiddled around with a persnickety transmission to find neutral, the Kawi's PNF is a godsend. And still having some mild proprioception issues in my feet, that's a win.
I'm not a fan of this year's color for the Vaquero, but I'm also rather disinclined to have a bike painted. Sure, I could repaint it, but the effort is considerable.